BOARD OF COMMISSIONERS, District 4
Larry Turnbow, incumbent Democrat
Turnbow for Watauga on Facebook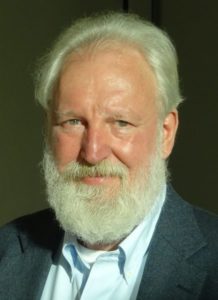 Turnbow is completing his first term on the commission and is running for reelection. He is a hard-headed realist and a very strong and independent voice on the Board.
I have known Turnbow for years. He is a fierce advocate for progressive values. He has been a strong supporter of our public schools as a commissioner, and he was vocal in his opposition to an asphalt plant on the Doc and Merle Watson Scenic Byway. He has been forceful in pushing back against an unfunded county mandate by the state Department of Social Services that is both burdensome and unworkable for rural counties:
"I voted against [it] because I do not understand how the state can demand the county sign a contract that rural counties like ours cannot comply with. For example: Raleigh threatens to levy a fine on us if certain DSS cases are not heard within a week…even though the judge who hears those cases is in Watauga only once a month. Raleigh NEEDS to give us the opportunity to negotiate a fair contract."
Turnbow is a retired applied environmental microbiologist, with work experience in environmental management. He's also an A+ certified computer technician and an army veteran. He can always be counted on to see through the BS.
David Blust, Republican
David Blust for Watauga County on Facebook
Blust and his family are hobby breeders for "Kinglionheart Puppies," specializing in Cavalier King Charles Spaniels, Havanese, Cavanese and Cavapoos.
Blust is a friendly fella who served as a County commissioner for years until he lost his seat on the commission two years ago to Turnbow, and now he's trying to get it back. At this writing, his public platform, as indicated at a recent Blowing Rock forum, is basically to return us "to the good old days." He opposes the County's spending money in support of the Deep Gap Community fighting a proposed asphalt plant there, is still angry we built a new high school, thinks taxes are too high, and wants to install his brand of religion back in schools.
In past candidate interviews, both written and on video, Blust has said a county recreation center is needed and that when he was a commissioner, the Board was "heavily involved" in trying to get one off the ground. At the more recent candidate forum in Blowing Rock, Blust said he did not support the building of a new county recreation center. So take your pick.
Blust doesn't support greenways in flood plains, which to those in the know is of course the best use of floodplains, and he has bemoaned the high costs of keeping the County pool in operation, conveniently forgetting that he voted to throw money into its repair instead of replacing it when he had the chance years ago.
Blust plays the gregarious good-ole-boy (even though he's an outsider) and was never really known on the commission for being well prepared for meetings or for the job for that matter. He was fond of saying, "That's just what I was going to say" instead of offering an idea of his own.
Blust is still haunted (as he should be) by his 2006 assertion that ASU students should not be allowed to vote in local elections because the majority don't "find out or know what the candidates stand for." Maybe he should get to know them better.