CLERK OF SUPERIOR COURT
Travis Critcher, Republican
critcherforclerk.com and Critcher for Clerk on Facebook
Critcher holds a BA in industrial management from ASU and a certificate in non-profit management from Duke.
From his website:
Travis Critcher currently serves as Director of International Field Support for Samaritan's Purse and leads a team responsible for the international business services that support Operation Christmas Child, a project that impacts more than eleven million children annually in 110 countries.
I cannot find where Critcher says he will be a better Clerk of Court than incumbent Diane Deal, but on his website he describes himself as a leader, a professional, a great manager, an optimist, a collaborator, and spiritual. He says he is a Watauga County native and that he was asked to run for this seat and wants to win it because it is a "servant leadership opportunity."
Diane Cornett Deal, incumbent Democrat
Diane Cornett Deal for Clerk on Facebook and dianeforclerk.com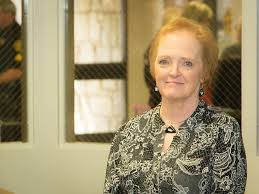 Deal is completing her 2nd 4-year term, is running for reelection, and is a native Wataugan. She had decades of experience in the Clerk's office as an assistant to both John T. Bingham and Glenn Hodges before running herself in 2010 after Glenn Hodges' retirement. She and her family own and operate the Cornett Carolina Fraser Fir Christmas tree farm in Vilas.
Among other awards over the years, Deal was recognized as the Outstanding Woman in Agriculture at the Watauga County Farm City Banquet in 1994; was named Nurseryman of the year by Watauga County Christmas Tree Association in 2003; and received the Ben E. Suttle Special Service Award for Volunteer Leadership for her efforts in the area of farmland preservation, economic development, and sustainable communities in 2007.
Deal has a stong record of professional leadership and service and also serves as chair of the Finance Committee of the NC Conference of Clerks of Superior Court. In endorsing her for reelection, Anne Devoirsin Fisher wrote:
I have never met a Clerk of Court who did so much for the community she serves. As a lawyer with a statewide practice, I speak with a background of experience with Clerks of Court across the State — many fine public servants. When I moved here I was so surprised by not only her level of service but her positive attitude and generous approach to both the legal community and the public when it encounters the court system, whether voluntary or not. Diane also shines a bright light on Watauga County for all who visit here.
Deal is no-nonsense and non-partisan Clerk of Court who gets a good job done.