DISTRICT ATTORNEY, District 35
Seth Banks, incumbent Republican, unopposed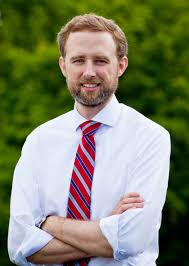 Seth Banks for District Attorney on Facebook
Banks has served as District Attorney for Avery, Madison, Mitchell, Watauga, and Yancey counties since 2014. Before becoming District Attorney, he worked as an Assistant District Attorney and in private practice and is a native of Yancy County.
My local sources tell me Banks has worked hard to clean up a backlog of court cases and that he has implemented some good new statewide programs over the last couple of years. Most also note, however, that Banks' Assistant District Attorneys are "disorganized, and very inefficient," with sometimes poor communication to witnesses and very little victim followup.
Bottomline: Banks is described to me as a good DA with very poor support staff. He should do something about that.