NC HOUSE OF REPRESENTATIVES, District 93
Jonathan Jordan, incumbent Republican
Jordan4NCHouse.com and Jordan 4 NC House on Facebook
Jordan has been in office since defeating incumbent Democrat Cullie Tarleton in 2010 in a low-blow campaign that involved photoshopping Tarleton into a sombrero, darkening his face, and then lying about his record. That's the level at which Jordan plays and that's how he holds onto a seat that he otherwise doesn't seem that interested in. (His personal life has reportedly been in turmoil for years– divorce, rumors of shacking up in Raleigh — so maybe he's been too distracted to actually serve his constituents.)
It's a given that Jordan lies about his own record, claiming his term in office has been a godsend for public education and that he's a champion of property rights even when he voted to allow frackers to drill under private property for natural gas without the land owners permission and voted to refuse neighboring properties of hog farms any meaningful justice in the courts.
Jordan has voted in lock-step for every bad law that's come through the General Assembly and for every veto-override against Governor Cooper. These stand out for me:
— He voted for state budgets that failed to keep up with the strains on our educational system while flattening taxes for the very wealthy and for corporations. At a recent candidate forum at ASU, Jordan bragged about "putting more money into education." Russell, his opponent countered that Jordan's statement was "smoke and mirrors," and that Jordan had actually cut funding by 8%.
— He voted for election law changes that cut the number of Early Voting sites in the state by 20%, eliminated same-day registration and straight-party voting, banned provisional voting (including out-of-precinct ballots cast by duly-registered, legitimate voters), among other provisions meant to suppress the vote so he could win. Some of these laws were later overturned by the courts, but he's supporting the six Constitutional Amendments on this year's ballot to take the power away from the courts and give it to himself.
— He voted to ease restrictions on polluters by cutting the budget of the Department of Environment and Natural Resources, but most particularly he voted to open this state to fracking. (Jordan actually said at an Ashe County candidate forum that no gas well has ever been polluted by fracking. He really did, I hard him myself.)
— He voted to impose new and insulting restrictions on abortion.
— He singled out the Town of Boone, among all the municipalities in the state that have Extraterritorial Jurisdictions (ETJs), to deprive it of control, primarily to suit the wishes of one principal family of Boone developers.
— He co-sponsored the House Resolution that called for the establishment of a state of North Carolina religion. I'm not making that up. Fortunately, the resolution died in committee.
At the recent ASU candidate forum, Jordan says he still supports HB2 (the bill that requires people to go to the bathroom identified for their biological sex). "There's no reason for the state to tell people where to go to the bathroom," his opponent Russell responded.
Ray Russell, Democrat
rayfornc.com and Ray Russell for NC on Facebook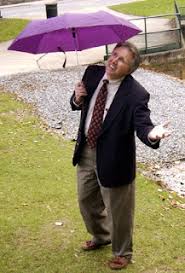 Russell as been known for many years in western North Carolina as the Ray of Ray's Weather, an informative and (one might say) essential, on-line, scientific weather-forecasting service. He was until last year an unaffiliated voter who discovered he could no longer sit silently on the sidelines as science itself came under attack from political forces wanting to deny reality.
A great supporter of education and a defender of the environment, Russell will offer a major change in Watauga-Ashe's representation in Raleigh.
In the last 10 years, if you look at the fair measure of per student spending adjusted for inflation, which is the only fair way to look at is, there's a cut of 8 percent in (school) funding–$820 cut from each student's funding adjusted for inflation. In Ashe and Watauga counties alone, $5.5 million are not in the state budget for these two school systems.
And he will be incorruptible by big money. Many don't know that Russell trained for the Christian ministry, and he still brings a high-minded honesty to everything he undertakes.
In modern history, the level of trying to scapegoat groups, trying to disenfranchise people, trying to slice and dice the electorate and the nature of the conversation has become so ugly, so rude and so disjoint from real issues. In many cases, people have been so ugly in their campaigns that it puts them in a position where they cannot effectively lead as elected officials. Twenty years ago, there were issues, but they didn't cross the line to the point that they couldn't pivot and make a legitimate case of leading and uniting people.
Russell has been endorsed by the North Carolina Association of Educators for his commitment to early childhood education, financial support for local schools and teachers, and better support for the state's community colleges. Russell's campaign is also supported by the North Carolina Sierra Club and The League of Conservation Voters. He opposes fracking, believes in climate change and wants to do something about it, believes offshore drilling is "a critical threat," and insists the effective clean-up of 14 coal ash sites in North Carolina has to be a major priority.
Russell has run an energetic, mostly positive, and smart campaign and has shown people that he wants the job (unlike the incumbent), and he deserves the job.