NC STATE SENATE, District 45
Wes Luther, Democrat
LutherWK on Facebook and wes4ncsenate.com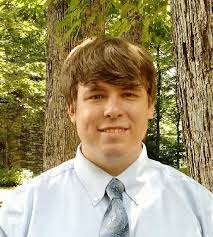 Wilkes County Democrat Brandon Anderson originally filed for this race but dropped out. Luther stepped forward to fill the slot in an act of courage worthy of Luther's personal history as a 7-year veteran of the Marine Corps.
He's returned to ASU following his military service to study sustainable technology. And he's jumped into the deep end with the same kind of courage that you'd need in the Marine Corps. I really like him. He's been out there knocking on doors and registering new voters, taking his message to the streets. He says he's running for office because the issues the state is facing are being ignored by the leadership in Raleigh:
My priorities are public education and sustainable businesses for a clean future for North Carolina. The current legislature in Raleigh has been funneling our tax dollars to private schools, and encouraging industries that pollute our air and water. This is against everything North Carolinians stand for.
I am honored to cast a vote this year for this young and talented first-time candidate.
Deanna Ballard, incumbent Republican
ballardfornc.com and Deanna Ballard NC on Facebook
I confess that I find Ballard much more approachable and palatable than her predecessor Dan Soucek. She reminds me of a teacher I once had who was nick-named "The Smiling F" for the charming smile she wore while simultaneously marking your paper with a failing grade.
I have noticed that since Ballard assumed Soucek's seat, the Watauga congressional delegation has been less inclined to issue disastrous "local bills" against the Town of Boone. (Bills that single out Boone to punish and which cannot be overridden by a governor's veto). Such bills require the support of both our House and Senate representative, and I seriously doubt Jonathan Jordan has lost his taste for them. I am left thinking Ballard has refused to play that game, and I am appreciative of that.
Nonetheless, Ballard's main qualification for this office is that she works for Franklin Graham at Samaritan's Purse, just as former Sen. Dan Soucek did. Apparently, The Higher Powers have decided that Franklin Graham needs and deserves his own personal senator in the NC General Assembly.
Ballard projects warmth more than competence, but you don't have to be competent when you're merely following orders. Bottomline, with the possible exception of those punishing local bills, Ballard votes the party line on everything, and has never shown the first spark of independence from that party line. She is anti-choice, supports the hog farm industry over the rights of their neighbors, does not support any gun restrictions, and believes churches are targeted by heathens.
She has also voted against voter rights, and supports all six legislative powergrab amendments at the bottom of your ballot.