WATAUGA BOARD OF EDUCATION
I'll be totally up-front: Gary Childers and Jay Fenwick are the only candidates running for School Board I trust with our schools. The others seem not only unqualified, they look preposterous in their pursuit of an extreme agenda for the public education of children.
Jay Fenwick, incumbent Democrat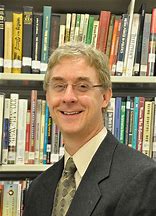 http://www.jayfenwickforeducation.com and Jay Fenwick for Education on Facebook
Fenwick, an ASU professor from Todd, is completing his first term on the board and has been an outstanding, enlightened, innovative, and thoroughly reasonable public servant.
He explains himself very clearly:
I am passionate in my belief that education can transform and improve people's lives. This strong guiding principle has led me to devote my life and career to education. I am a computer science professor at Appalachian State University. My own children have been students in Watauga County Schools for 15 years and I've been fully invested in Watauga County education every step of the way.
A member of the Green Valley PTA for many years, Fenwick served for one year as treasurer and two years as president as well as on the Green Valley School Improvement Team and several teacher hiring committees. In 2005, he joined the board of the Watauga Education Foundation and served as president from 2009-2011. Fenwick also volunteered his expertise as a computer science professor to assist teachers in our schools with STEM (science, technology, engineering, and mathematics) curricula.
Danny Watts, Republican
Danny Watts on Facebook
Watts has a Zionville address but is from Winston-Salem, according to his FB page (which is far from enlightening). He doesn't even say he's a candidate for the school board.
He works at Greenway Baptist Church with young people there in sports "where his lifelong love for sports, for children and for God have gone hand-in-hand at the church."
Watts says he also works as a coach at Winston-Salem Christian School, but he is not listed anywhere among faculty/staff on its website. He also says he studied theology at Wake Forest University. Is that accurate? Hard to say. He told the Watauga GOP county convention in March that he wanted to bring public schools into alignment with his Christian vision, which is obvious:
To be completely honest with you, I don't think the Democratic Party, the liberals of this county, put the kids first. Any of the candidates we have will be better than any of the candidates the liberals will have.
Gary L. Childers, unaffiliated incumbent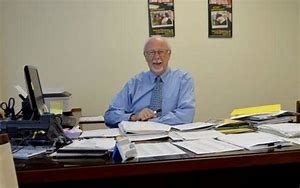 no Facebook page or website found
Childers has served decades in the public schools as both teacher and administrator. He was appointed to this seat in June 2017 to fill out Barbara Kinsey's term and is now running in his own right. He has been a smart and steady hand on the Board since appointed.
Childers accepted a teaching position at Hardin Park School in 1973. He taught at Hardin Park until becoming an assistant principal at Parkway School in 1978. He then became principal at Bethel School in the Fall of 1979 and served until 1986 when he went back to Parkway to serve as principal.
In 2001 Childers became principal at Watauga High School and served there until he retired. Following retirement, he worked as an independent education consultant and a member of the Leadership Group of the Carolinas to find ways to assist underachieving high schools. He is currently serving as Executive Director of the High Country United Way.
Steve Combs, Republican
Steve Combs on Facebook
Combs served three 4-year terms on the Board of Education as a conservative Democrat, stepping down in 2012. He tried unsuccessfully to win Clerk of Court in 2010. A year or so ago he changed his registration to Republican and is running under that banner for his old office.
Combs participated in this year's Watauga GOP convention with his fellow Republican school board candidates, and they all thumped the Bible pretty good. If you read the Bible the way I read the Bible, God is not a liberal," Combs preached.
Years ago, while on the school board, he expressed a preference for balancing evolution with creationism. He wrote on Facebook, "I am running for all those folks who feel like they dont have a voice , becuase I know what effects kids effects family's.
Jason K. Cornett, incumbent Republican
Jason K Cornett Watauga County Board of Education on Facebook
Cornett has served on the Watauga School Board for the last four years. In May of this year he joined in liberalizing the dress policy for young women at Watauga High School, making the vote of the board unanimous. That vote suggests that he behaves one way in front of insistent GOP demands but much more moderately with his School Board peers?
In fact, he has played well with other members of the Board for the most part.  Nonetheless, "This is my platform," Cornett thundered at March's GOP convention, holding up his Bible.
Cornett has a long law enforcement career and is a strong supporter of placing additional Security Resource Officers in every County school. He is currently Business Owner of Jaybird Aerial Photography, LLC, the video company that produced the "One Percent GOP Party" video earlier this year.